Travelling to and Around Mijas
All you need to know about traveling in and around Mijas - including how to get here and what transport is available.
Flights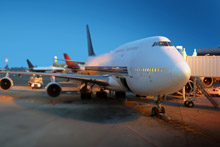 You may find the following links useful:
Easyjet
RyanAir
Flybe
Jet2
TUI
TUI Airways Ireland
Thomas Cook Airlines   
British Airways                            
Iberia
           
  
Airports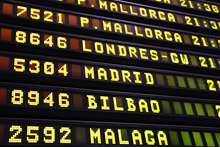 Malaga Airport: is located 6 km to the west of Malaga city and 25 km (30 minutes by car) from Mijas. The journey by car to Mijas is mainly by motorway and very straightforward. When leaving the airport keep to the right-hand lane and take the N340/MA21 towards Torremolinos, Cadiz etc. After approximately 2 km (keep yourself to the right-hand side of the road otherwise it is easy to miss the turn-off) filter right onto the E15/A7/MA20 Motorway signed to Benalmadena/Algeciras. You will exit the motorway at Fuengirola/Mijas.

Gibraltar Airport: Approx. 1 hour 15 mins to Mijas. If flying into / out of Gibraltar I recommend you walk across the border with your suitcases and hire a car on the Spanish side due to the long queues for motorised vehicles.

Granada Airport: All motorway & takes about 1 hour 15 mins to Mijas.

Madrid Airport: is approximately 600 km from Malaga. The roads are good - mainly motorway - and the journey should take about 5 hours.
Taxis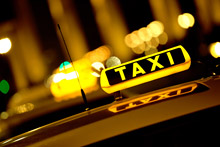 Taxis are plentiful at Malaga Airport and all prices are displayed and fixed. The cost to Mijas is about 35 / 40 euros, you may find it in the long run to be more cost effective to hire a car. There is also a train station at the airport.

If you would like to pre-book a taxi from or to the airport you can do so on-line by clicking here: Mijas Taxis   
Trains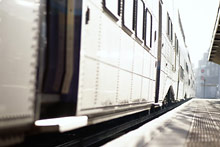 If you would like to take public transport to Mijas: The first train of the day to Fuengirola leaves at 06.13 and then at 43 and 13 minutes past the hour. The last train leaves at 22.43; the journey takes 29 minutes. You would then have to take a bus for the remainder of your journey to Mijas.

Visit: Trains - Renfe
Car Hire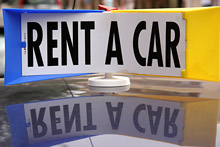 We recommend Autos Flores, a small family run business with an emphasis on service. Their prices are very competitive and you can collect and leave your car at the airport. Typical cost for 7 days hire of a small car - e.g. Fiat Punto - is 140 € (winter)/190 € (summer). This is inclusive of full risk insurance, unlimited mileage (in Andalucia) and all local taxes. Extras such as baby seat, roof rack and second driver are also included at no additional charge.


Buses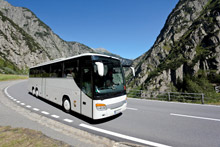 Buses and coaches are plentiful in Andalucia and they are generally modern, clean and air-conditioned. The usual method of purchasing a ticket is to buy it from the bus companies' ticket sales window at the depot. When boarding a bus between towns you pay the driver. There is also a day and overnight service between Malaga and Madrid.

Visit: Avanza Bus